COVID – 19
At Rehab Ready Healthcare, the health of our people and clients is our top priority. We have well-established protocols for infection control and are closely following the guidance provided by the Australian Government.
We are operating as usual to provide quality services to our valued customers providing our ongoing home visit service and have increased sanitation and preventative measures in place across our workforce to protect our staff, customers and caregivers.
If you have recently returned from overseas, have flu-like symptoms (fever, cough, shortness of breath or breathing difficulties), or have been exposed to the Coronavirus (COVID-19), please call BEFORE your appointment so we can discuss the best treatment option for you.
WE ARE NOW OFFERING TELEAHEALTH!!!!
A great way to maintain your rehab needs in the comfort of your own home! Telehealth is a remote consultation platform that doesn't require the need to be face-to-face.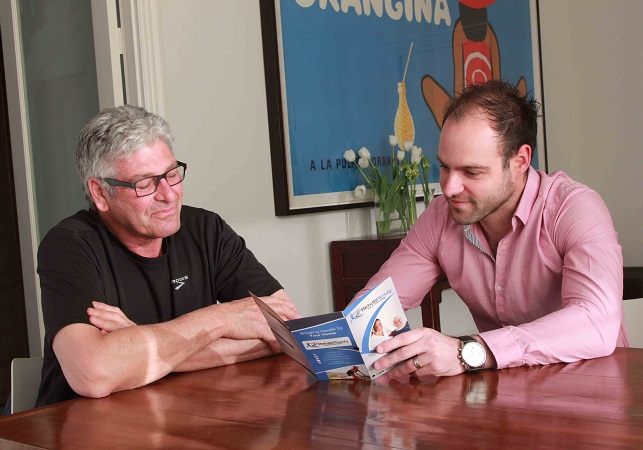 Rehab Ready Healthcare - Mobile Physio and Occupational Therapy
We are a specialised home visit mobile physio and occupational therapy service operating in the Metropolitan Melbourne area. We provide physio and occupational therapy in your own home!
We are a team of highly qualified, dedicated and professional physiotherapists and occupational therapists committed to providing you with a comprehensive assessment and treatment program in the comfort of your home, workplace, nursing home or recreational facility at an affordable price.
Rehab Ready Healthcare understands the importance of fitting in with your busy schedule, the burden associated with travel time, car parking and making appointments. That's why our mobile physio and occupational therapists come to you!
There is strong research to suggest that patients make a better recovery and get a better outcome with physiotherapy in their own home environment as opposed to in a clinic, in patient rehabilitation or none at all.
The benefits of home visit physio include (and are not limited to):
No travel time
No carparking issues
Comfort of your own home
Reduced burden on your family to get you to appointments
1 on 1 treatment
Flexibility to fit in with your busy schedule
Tailored programs to suit your home environment